back to Blog page
How to Find Reliable Crypto Information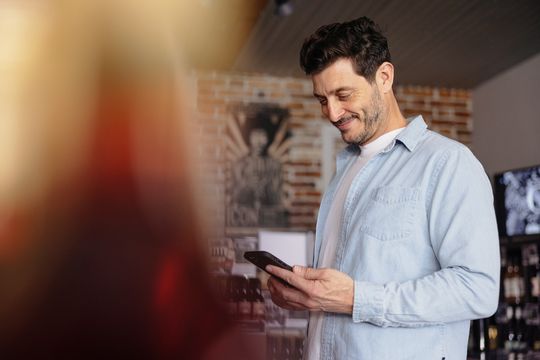 It's Monday and that means the latest instalment of our podcast Crypto Curious.

In this episode, your hosts Tracey, Blake and Craig talk about where to find the most reliable crypto information. From websites and apps to books and videos, we explore all the resources available for budding crypto enthusiasts to get the most up-to-date info.
Blake kicks off this episode by giving us his advice on where to find good crypto information, including popular news website Cointelegraph and the weekly podcast UpOnly. Craig gives us the lowdown on Crypto Twitter (CT), a nondescript and ever-changing collection of popular Twitter accounts that define the scene. CT is infamous within the crypto sector, and although it can get emotionally charged at times, it's still one of the best sources for breaking crypto news. For newcomes to the scene, Tracey cites the Youtube channel Coin Bureau as great source of basic info with easy-to-understand videos and podcasts.
There's also a wide variety of tools, apps, books and videos available to get a fully comprehensive view of what's happening in the world of crypto. Sites like Lunarcrush collate information from Twitter, Reddit, and Google to pinpoint the most promising upcoming coins, while more complex websites like Messari provide users with a data-driven approach to analytics and research. Nansen is a site the provides on-chain wallet profiling of crypto's biggest whales, giving you insider info on what's worth buying so you can copy-trade the top investors. The website Glassnode takes advantage of the transparent nature of blockchain technology to provide you with in-depth data analytics from a wide range of crypto projects.
As if the Internet was not enough, there is also a treasure trove of books, movies and courses available for those that need further education. From introductory books like 'Cryptocurrency - The Future of Money" to the Saifedean Ammous' seminal tome "The Bitcoin Standard", the hosts discuss the best of the best when it comes to books on crypto. Craig also mentions a few of his favourite crypto-based movies while the others discuss some of the most popular crypto training courses on offer.
Tune in via the links below
Spotify     Apple Podcasts    Google Podcasts
To fill in our listener survey click here

Ps. We want to know what you want to know about crypto! If you are keen to learn more, and have some ideas, hit us up on socials or at podcast@getbamboo.io, and we will be in touch.
The information provided in this article is for informational purposes only and should not be construed as financial advice. The information provided should not be relied upon for financial decisions. The author is not a financial advisor and is not qualified to provide financial advice.
The author does not endorse any of the products or services mentioned in this article and is not responsible for any losses or damages that may occur as a result of using the information provided in this article.
It is important to do your own research (DYOR) and understand the risks involved before investing in any cryptocurrency or other financial product. You should also consult with a financial advisor before making any investment decisions. Investing in cryptocurrencies is a high-risk investment. You should only invest money that you can afford to lose.
The latest crypto news delivered straight to your inbox.