back to Blog page
How to Invest in Cryptocurrency in Australia - Beginner's Guide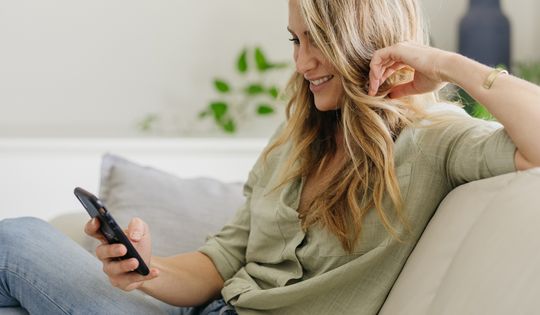 Cryptocurrency is an emerging asset class that exists separately from stocks, bonds, and physical assets. Unlike gold or silver which have a physical form, or stocks and bonds which are issued by a company or government, cryptocurrencies are purely digital and exist autonomously or a central authority.
This means that the process of investing in cryptocurrencies differs slightly from that of traditional assets. Historically, cryptocurrency investors had to be more vigilant about security and take a higher degree of responsibility for their money. However, there are now several safe and easy ways to invest in cryptocurrency without the hassle and worry.
Read on to learn how to start investing in cryptocurrency in Australia.
How to Invest in Cryptocurrency in Australia
If you're new to cryptocurrency and have no idea where to start, don't stress: you don't need any special financial or technical knowledge to get involved. Anybody with a bank account, an internet connection, and an ID can start investing in cryptocurrency today. No matter what your financial situation, with as little as AUD$10, you can get involved in this exciting new asset class and discover the future of money.
There are a few different ways to invest in cryptocurrencies, from simply buying a lump sum to making small, periodic installments. If you have saved up a stash of money to buy cryptocurrency, you can do so on a brokerage site or crypto exchange. Alternatively, if you want to start small, there are apps available that let you invest incremental amounts each month via direct debit. Some apps, like Bamboo, even allow you to roundup your card purchases and invest the remaining cents into crypto.
Where to Buy Cryptocurrencies
In the past, it was quite difficult for the average person to buy cryptocurrency. Crypto enthusiasts had to download special software and use questionable, unregulated websites to transfer money from their bank accounts. Nowadays, the industry is well regulated and several well-known brokerages have included cryptocurrency to their range of services.
The following guide will teach you how to start investing in cryptocurrency in Australia via brokerages, crypto exchanges, and investment apps.
Brokerage Sites
Brokerage sites are traditional investment sites that trade in stocks, bonds, index funds, and ETFs. In recent years, several brokerage sites have added cryptocurrency options to their list of investable assets.
eToro
You've probably heard of eToro, one of the most popular and well-established brokerage apps available today. Buying cryptocurrency via eToro is simple and secure, with strong encryption and regulatory oversight by the Australian Securities & Investments Commission (ASIC).
In addition to the 128 cryptocurrencies available, eToro has a strong social community, multiple payment methods, zero commission and advanced features like leverage and copy trading. However, there is a 0.75% spread per trade, which is how much extra you pay for each purchase or sale.
How to start investing in cryptocurrency with eToro:
Download the eToro app or visit the website
Click Sign Up and complete registration
Provide proof of identification and complete KYC procedures
Once verified, select Deposit Funds
Specify the amount and choose payment method: Online Banking, Credit Card, or Paypal
Once your money is cleared, choose your crypto, click Trade and decide how much to buy
You can leave your crypto on the eToro platform for further trading or selling, or move it to a personal crypto wallet for added safety. eToro provides its own crypto wallet, or you can download one of the many popular online wallets. (Take note that crypto cannot be transferred back to eToro once it has left the platform.)
Crypto Exchanges
Cryptocurrency exchanges are specialised platforms built specifically for the buying, selling and trading of cryptocurrencies. Some of them can appear quite complex because of the extensive amount of technical data available to professional traders. However, as crypto trading has grown more popular, developers have simplified apps to appeal to inexperienced users.
Binance
Binance is purely a cryptocurrency exchange and doesn't deal in any traditional stocks or assets like eToro does. In operation since 2011, it's the most popular crypto exchange in the world, facilitating US$12.6 billion worth of trades per day. Despite its popularity, Binance has a complex interface that can be daunting for first-time users. This is because it offers a wide-range of advanced features and detailed information.
Using Binance is similar to eToro, although security is slightly more detailed.
How to start investing in cryptocurrency with Binance:
Create a free account using either a mobile number or email address. There is a basic security verification puzzle to complete and you'll have to enter a 6-digit verification code sent to your mobile or email.
Once logged in, you must complete KYC procedures, which involve photo or video verification of government-issued identity documents
Once verified, login and click Deposit Fiat. You can deposit money from your Australian bank account using PayID/OSKO
Coinbase
Coinbase is one of the most popular cryptocurrency exchanges due to its simple, easy-to-use platform. It's focused more on first-time users and doesn't offer the complexity and detail of Binance. Australian customers can only purchase crypto on Coinbase with a Debit card.
How to invest in cryptocurrency in Australia with Coinbase:
Download the Coinbase app or visit the website and click Get Started
Enter your information and click Create Account (Sign Up on mobile)
Verify your account with the link sent to your email
Complete the identity verification and KYC procedures
Click Add Payment Method, choose debit card and add your details
There is a verification process, after which you can click Buy to purchase the crypto of your choice
There are several other exchanges available in Australia that all work in similar ways, including CoinSpot, Swyftx, CoinJar, and Cointree. They all offer different fee structures and payment methods, so find one that fits your needs best.
Crypto Investment Apps
If you want a simple, hands-off way to passively invest in cryptocurrencies, there are several online apps available.
Bamboo
Bamboo provides a convenient way to micro-invest in cryptocurrency by rounding-off your daily purchases and investing the remaining cents. You can also set up a direct debit to purchase a set amount of cryptocurrency periodically, like once a week or once a month.
How to start investing in cryptocurrency with Bamboo:
Go to getbamboo.io or download the Bamboo app
Enter your personal information and verify your account
Link your bank account with Bamboo
Decide what crypto you want and the investment type: Round-ups, Tops-ups, or Dollar-cost Averaging (DCA)
Sit back and let Bamboo do the rest.
Security Tips for Investing in Cryptocurrency
Enable two-factor authentication (2FA). This requires a second verification in addition to your password, using either SMS or Google Authenticator.
Never give out your password or 12-word phrase to anybody, and never type it as open text in a website, email or text message.
Never invest more than you can afford to lose.
Never trade with leverage unless you know what you're doing.
Avoid scams - if it sounds too good to be true, it probably is!
Never send crypto to a stranger who promises to send more back.
The latest crypto news delivered straight to your inbox.