back to Blog page
Introducing $BAM and BAM Rewards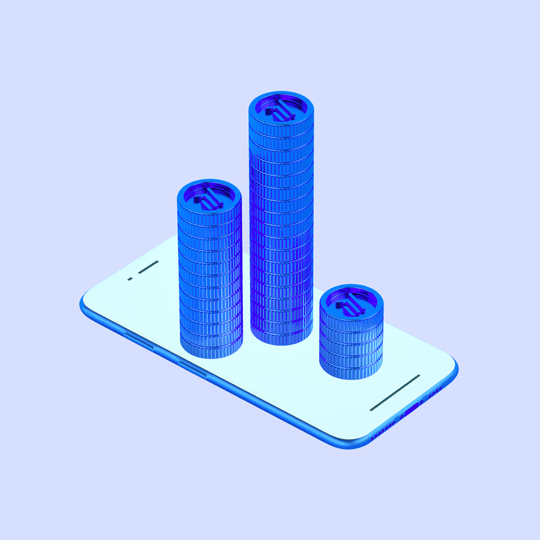 In our ongoing quest to bring our users the best micro-investing service possible, Bamboo is proud to announce the launch of our very own rewards token, BAM. The BAM token gives users the ability to earn rewards simply by using the app.
Over the past few years, Bamboo users have enjoyed effortless savings and profitable investments. Now, with the BAM token, they're getting an extra layer of functionality, opening up new ways to save and make money. BAM is now available through the BAM Rewards program.
BAM Rewards
For the BAM token implementation, we have created a loyalty program that allows users to earn rewards for in-app activity.
Bamboo users can earn rewards in the following ways:
- You can earn 5 BAM tokens when you refer a friend.
- Earn an additional 4 BAM tokens per month if you have recurring payments turned on.
- Get 1.5 BAM tokens for every $50 you top-up.
You can redeem your BAM tokens at any time by withdrawing them from within the Bamboo App, or keep them for in-app utility.
Tokenomics
The BAM token operates on the Ethereum Blockchain, using the platform's incredibly popular ERC20 protocol. ERC20 tokens make up the majority of cryptocurrency tokens in circulation today, as it's one of the most utilised and secure protocols available.
The total supply of BAM tokens is limited to 75,000,000, meaning that no more tokens can be created once they are all distributed.
Token burn
We will operate a 'Burn' feature that periodically removes BAM tokens from the supply. For every Bamboo App user that has the 'Round-ups' feature enabled, Bamboo will burn 12 BAM tokens at the end of every month.
Our interim target is to burn 750,000 BAM tokens, equating to 1% of the total supply. This motivates BAM token holders to make use of the Round-up feature, as it will reduce total supply.
Looking to the future
At Bamboo, we are constantly aiming to improve both the experience and functionality of the app. Here are a few upcoming events to look forward to:
- USA Launch: The Bamboo App will be available to users in select states in the USA.
- Portfolio Rebalancing: Users will be able to rebalance their portfolio at any time.
- Single Asset Sell: Users will be able to sell a single asset at a time.
- Dual accounts: Users can have an SMSF account in addition to their personal Bamboo account.
Learn more
Update the app here: app.getbamboo.io. To learn more about $BAM and BAM Rewards, check out our Gitbook. https://bambooapp.gitbook.io/bam-token-overview/
The latest crypto news delivered straight to your inbox.