back to Blog page
Meet the Team - Monica Harvey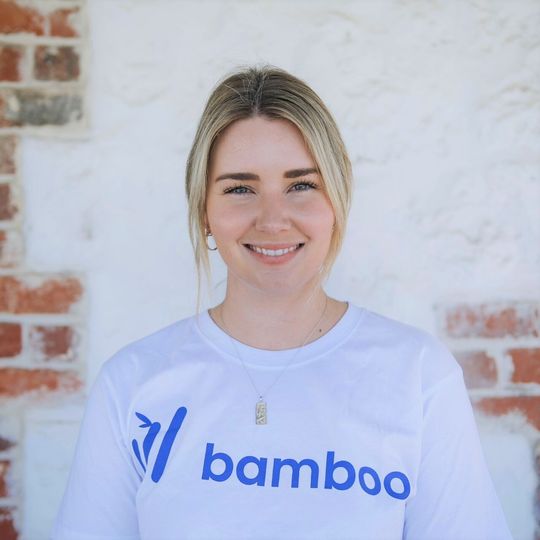 Behind the scenes of Bamboo is an incredible team of talented, hard working and passionate individuals working to continually improve and enhance our users experience with Bamboo. Over the next little while we're going to be introducing the team...

What better way to start than with our wonderful People & Culture leader Monica Harvey.

Monica joined us quite a few months ago now and was drawn to the space because of the excitement that comes with an evolving industry like crypto. Since her inception she has loved being a part of a business as it rapidly grows (over 2000% in the last 12 months!) because she gets to set up the foundations of the team, quite literally, and grow a unique culture from scratch...

When she is not at work you can find her cooking, gardening or frolicking at some of the most iconic beaches in Australia, if not the world - on the shorelines of Perth in Western Australia.

Don't be fooled by the sandy toes though, her dream travel destinations include Japan and Canada - which she'll escape to on her holidays to ski the slopes trip and enjoy the mountainous terrain, quite literally the opposite climate to which she lives her day to day...On the day of reporting this information, Monica was enjoying the perks of the 'west aussie' sun, a sweltering 40 degrees!

We love having Monica part of the team and enjoying the company culture she is sculpting from the ground up here at Bamboo.
The latest crypto news delivered straight to your inbox.