back to Blog page
1st to 14th of October: Crypto Fortnightly Round-Up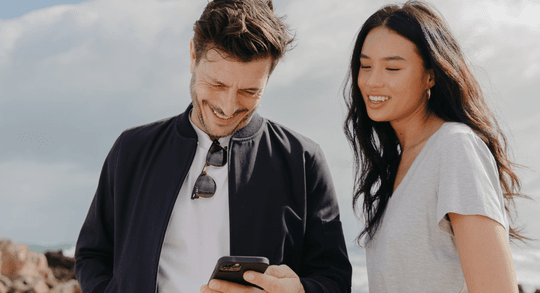 Crypto-mania resurfaced in early October as a powerful wave of new investments helped the market grow by 10%, adding A$300 billion to the overall value. In wake of the growth, Bitcoin once again broke through the A$70,000 mark, adding support to crypto analysts who predict a price of over $100k by Christmas.
In a predictable crypto-hype fashion, meme coins have enjoyed a notable resurgence with both Dogecoin and Shiba-Inu (SHIB) enjoying significant gains. Stablecoins have also been in the news more frequently, with the topic of Central Bank Digital Currencies (CBDC) sowing division within the community.
Top News
---
Bitcoin Breaks Above US$50,000, Bank of America Voices Interest
Bitcoin (BTC) has once again broken above the significant psychological level of US$50,000, reigniting optimism and confidence amongst investors. The rally may have been helped along by Bank of America (BofA), one of the largest financial institutions in the US. In a report released by BofA strategists on October 5th, the authors voiced their enthusiasm for the cryptocurrency space, calling it "too large to ignore".
Elon Musk Posts Puppy Photo, Memecoins Surge
Dogecoin (DOGE) and knock-off copy Shiba-Inu (SHIB) have surged by 20% and 230% respectively after Elon Musk posted a photo of his Shiba-Inu puppy, Floki. The boost briefly made Shiba-Inu the fifth-most traded cryptocurrency in the market, behind only Tether, Bitcoin, Ethereum and BinanceUSD.
Although the initial Dogecoin surge died out quickly, Shiba-Inu has continued to climb throughout the first half of October, reaching 12th position by market cap and a valuation of almost AUD$20 billion. This is despite criticism from Michael Burry of 'The Big Short' fame, who called the cryptocurrency 'pointless' in a tweet.
Brazil Announces Bill Regulating BTC, Mentions Potential for Use
Brazil, the largest country in South America, is reportedly considering improving Bitcoin regulations and making it easier to use the currency in the country. The news comes after the small Central American nation of El Salvador adopted Bitcoin as legal tender last month.
Brazilian minister Aureo Ribiero announced the news in the proposed Bill 2303/15, which outlines stricter fines for people committing fraud using crypto. No mention of legal tender was made, but initial reports indicate that Ribiero said: "...it will be a currency in the country as it happened in other countries," with a reference to Bitcoin.
McKinsey & Company release CBDC and stable coin report
The rapid rise of stablecoins - coins pegged to a fiat currency - has forced governments to consider developing their own Central Bank Digital Currencies (CBDCs) or risk being left behind. Now, 'Big Three' management consultancy firm McKinsey & Company has released a report entitled "CBDC and stablecoins: Early coexistence on an uncertain road".
Stablecoins differ from CBDCs in that they are not regulated by any government agency and therefore threaten to remove financial control from the banks. McKinsey examines the various ways in which world banks have approached this issue and outlines some potential future scenarios.
Podcast recommendations
---
In this informative new episode, host Peter McCormack discusses the never-ending fight between Bitcoin 'maxis' and 'altcoin' enthusiasts. The episode features a stellar cast of famous faces in the crypto space, including Udi Wertheimer, Jordan 'Cobie' Fish, Alex Gladstein and Allen Farrington.
Host Anthony "Pomp" Pompliano talks to Plan B, the pseudonym behind the person who came up with Bitcoin's highly accurate yet controversial stock-to-flow model (S2F). The model, which sees a potential price of $5 million for Bitcoin has attracted its fair share of both praise and criticism.
Latest trends
---
Meme-coins
'Memecoins' have been trending this month as growing interest in the crypto market has given a rise to this odd subcategory. Memecoins first exploded in early 2021 after Elon Musk gave questionable validity to Dogecoin (DOGE), a cryptocurrency created as a joke in 2013. The coin is based on the popular 'Doge' meme, featuring an image of a Shiba Inu dog saying cute or often sarcastic things.
Elon Musk's endorsement of Dogecoin was likely misguided (or sarcastic) but many users in the crypto space took it seriously, resulting in a major boost for the project. Despite original creator Jackson Palmer abandoning the project, it's now been refurbished by co-founder Billy Markus and two other developers.
Dogecoin's exponential growth gave rise to a plethora of meme-themed copies, the vast majority of which lack any real-world use cases. Despite this, many have attracted a spectacular level of investment, highlighting the often irrational and speculative nature of the crypto community. Shiba-Inu (SHIB), the second-largest meme coin after Dogecoin, has a market cap of $6.5 billion. It almost doubled in price earlier this month after Musk posted a photo of his Shiba-Inu puppy, Floki.
Memecoins now exist in their hundreds, typically with non-sensical names incorporating dog breeds, random animals, memes, space travel, or Elon Musk. Examples include Dogelon Mars, ElonDoge Token, SafeMoon Inu, TacoCat, and controversial 'adults-only' coin, CumRocket.
The latest crypto news delivered straight to your inbox.