back to Blog page
2020 December Update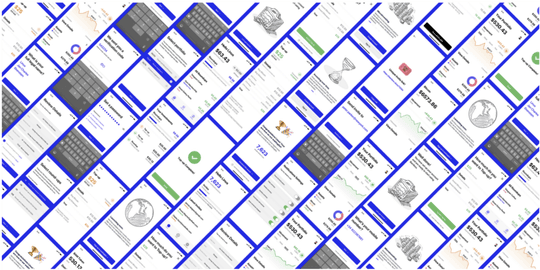 It has been an amazing year for Bamboo and crypto. While the crypto market has strong momentum, we've been busy building a better product so even your grandmother can buy crypto and other digital assets. At Bamboo, it's our goal to make it simple, safe and easy for everyone to gain exposure to these exciting assets.
Don't tell your families this Christmas, but Bamboo users have seen on average 54% return in portfolios since the beginning of the year 🚀
Overall performance on individual assets this year (YTD):
Bitcoin. +225%
Ethereum +344.6%
Gold +20.70%
Silver +35.32%
We believe that we are on the cusp of a new ear of adoption with the stong presence on institutional investors gobbling up Bitcoin quicker than your nephew eats Christmas pubbing. We are looking forward to the new year and all the features we are developing for you.
New Features 🎁
If you don't know already, we have recently released a few new features as well as in-app improvements. Users can apply to increase limits to $20,000 per day. This will make it easier for users to enter the market. It's easy to apply via the settings menu.
As well as this, users now have the ability to create an SMSF account on the Bamboo App. It will no longer take days to buy crypto for your Super Fund, now with Bamboo, it takes just minutes.
New Year, New Opportunities 🥳
We are extremely optimistic about 2021, particularly due to the strong institutional interest in crypto. We are working hard to build users new features and improve user experience to take advantage of market conditions. Some of the features to be released in H1 2021 are:
Proof of Solvency audits;
Customisable limits for rounds-ups;
Push Notifications;
Stablecoin integration;
Portfolio Rebalancing;
Revamped Tokenomics.
We would like to thank you all for your support over the past year and wish you a Merry Christmas from the Bamboo Team.
Stay tuned, we have many more updates coming 🚀
You can download the app via PlayStore at the following link while the iOS app can be found here.
The latest crypto news delivered straight to your inbox.