back to Blog page
2021 February Update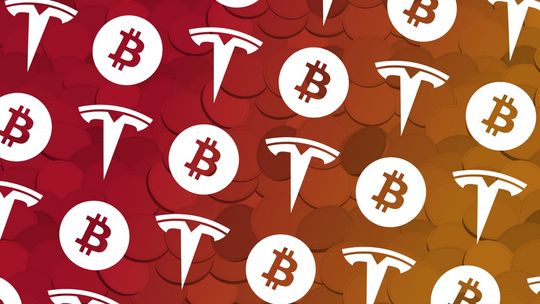 February was a crazy month in the crypto world. We saw Elon Musk + Tesla investing into Bitcoin, Micro Strategy, Square and PayPal all adding to their bitcoin stack.
Our growing users base have continued to dollar cost average into their favourite assets, in a time where the institutions are providing their tick of approval.
This month we have seen a 20% growth in our user base which indicated added interest in crypto. We also saw a 100% increase in our referrals, with people recommending Bamboo to their family & friends with their own promo code.
Media Mentions:
Our CEO, Blake Cassidy appeared on a podcast with Rhian to discuss his time at Bamboo, what got him into crypto and some teasers about what we are releasing next.
Be sure to check it out here.
Alex Saunders from Nugget News did a great video of a walkthrough of the Bamboo app.
Alex is a respected commentator who has been a supporter/adviser of Bamboo for a few years now. We continue to work with Alex on how we can better our product and make use of the new Defi opportunities coming out.
Record referrals:
Thank you to our loyal customers who continue to grow the Bamboo user base with their own referral code. We have seen a considerable increase in referrals in February and look forward to seeing them continue!
We would also love for you to give us a review on the App Store if you are enjoying our service. Please see the below links:

Apple App StoreGoogle Play Store
What are we working on?
There's a lot going on for the Bamboo team as you can expect!
We are working on adding in a live price for the assets on Bamboo
We continue to work on the yield feature: we hope to share some news on this soon
We are working on a brand refresh for Bamboo
Portfolio rebalance feature
Team Update:
We are happy to announce Jim Paleo as our new CTO. Jim has 20 years of experience in the software industry, exposed to investment bank trading markets, cash/derivatives, mortgage markets and payment clearing systems. Jim has been in leadership roles for 11 years tirelessly aligning the IT function to business needs. He has spent 5+ years managing distributed teams and 6 years designing and developing software, predominantly transaction-based (credit card clearance, equity markets and digital exchanges) low latency systems.
We are also proud to introduce Sam Wetzler who has joined the Bamboo team as an advisor. Sam Wetzler is an Investment Manager at Sequoia Asset Management and is an expert on Self-Managed Superannuation. Sam has extensive experience assisting self-directed investors to allocate capital across a multitude of asset classes including Australian & International Equities, Bonds and Derivatives. Sam's experience in financial markets makes him a great addition to the team as we look to make Bamboo the platform of choice for self-managed super fund trustees and individuals looking to invest simply, and compliantly into cryptocurrency, gold, and silver.
We are also happy to announce Oleksandr Horobets as one of the new front-end developers in the tech team. He has hit the ground running with making improvements to our website and in-app optimisations.
We are hiring!
We are also on the lookout for a full-time lead designer to join the team. If you are a designer and already love the Bamboo App please be sure to reach out to [Craig Jackson](mailto:Craig Jackson). Please see the job ad here.
Stay tuned, we have many more updates coming 🚀
You can download the app via PlayStore at the following link while the iOS app can be found here.
The latest crypto news delivered straight to your inbox.