back to Blog page
Best Crypto Mining Software in 2022 - Reviews & Pros and Cons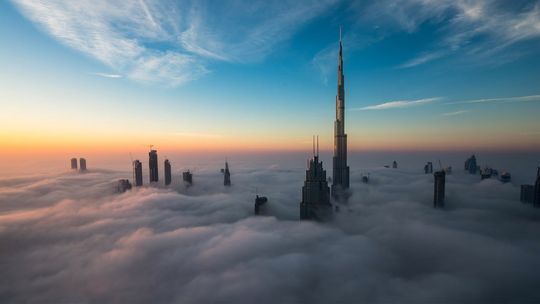 Crypto mining occurs on a blockchain that follows a Proof Of Work protocol. The most common Proof Of Work blockchain is Bitcoin. In this post we will explore bitcoin mining software and rate the best in 2022.
What is Crypto Mining?
Bitcoin Mining involves no manual labour like traditional mining does. Instead, it requires significant computational power to solve complex mathematical problems in order to validate cryptocurrency transactions.
These cryptocurrency transactions are completed on a blockchain network and are stored on a globally distributed ledger. Bitcoin mining requires both crypto mining software and mining hardware and ensures no double-spending of cryptocurrencies occurs through a distributed network.
Bitcoin mining is an integral part of validating the network, as it relies on a Proof Of Work (POW) protocol. As such miners are rewarded for their bitcoin mining operations with bitcoin. The reward is given to incentivize miners to continue cryptocurrency mining. Bitcoin miners will need cryptocurrency mining software as well as bitcoin mining hardware to get started. It can be quite costly setting up both bitcoin mining software and mining hardware.
Is Mining Crypto Profitable?
There are many different ways to mine crypto, with some methods requiring mining hardware such as a mining rig while others utilise free bitcoin mining software instead. If you end up going down the mining rigs route there will be a larger capital outlay in the beginning.
However, you can get started with crypto mining with the best bitcoin mining software we will discuss in this post. Crypto mining software has no capital outlay and will enable you to establish a potentially profitable mining operation.
The major costs involved with the top bitcoin mining software is electricity and then any mining hardware you may need to purchase additionally. There is no guarantee that when you start mining you will earn bitcoin straight away.
This is because there are advanced users that participate in bitcoin mining pools utilising ASIC miners, sometimes with multiple mining rigs. This means that you could have the best bitcoin miner software, but because these advanced miners mine bitcoin as a business. They likely have better mining devices and more processing power to validate the network.
Interestingly though, even with businesses having the best bitcoin mining software you can still earn a passive income from mining crypto. When you start mining you just need to make sure you utilise the best mining software. This will ensure your mining process stands a chance of being profitable and earning passive income.
How can I mine bitcoins at home?
In order to mine bitcoin at home you will need access to bitcoin miner software. Given that mining cryptocurrencies can be quite complex you will want to read on to see our best cryptocurrency mining software.
Best Bitcoin Mining Software Comparison & Reviews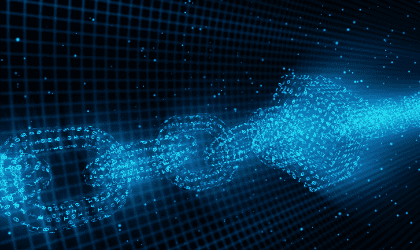 StormGain
StormGain is a free bitcoin cloud mining platform. Mining is carried out on the StormGain equipment and doesn't require any power from the users hardware.
As a cloud mining provider StormGain helps significantly reduce capital outlay for anyone looking to mine crypto. The StormGain bitcoin miner app includes not only cloud mining, but the ability to trade cryptocurrency too.
StormGain users can start earning crypto rewards within 4 hours of signing up to the mining program. Interestingly, StormGain offers a mobile app and users don't require any mining equipment to start mining bitcoin.
You are able to use the free cloud mining operating system from StormGain as it is an acquisition play for the business. The more trading volume you put through the platform, the higher mining rate you will receive. Therefore increasing your chance of earning greater rewards.
Pros:
No capital outlay
No energy requirements for the user
Simple user interface and easy for beginners to mine bitcoin
Cons:
Higher trade volume equals higher mining power. Potential losses from trading may far outweigh any benefit from mining rewards received.
Earn small amounts of bitcoin.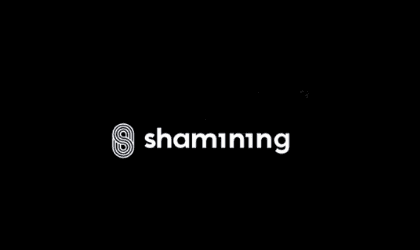 Shamining
Shamining is a bitcoin cloud mining platform that provides easy access for users to start mining bitcoin. Shamining offers cloud mining contracts to its users. Offering the choice of gpu mining or asic mining to users, all from their computer or mobile device.
The mining features offered mean users rent the mining equipment, with a minimum investment of $500. Users are able to spend more money for greater hash power and increase their rewards.
It has data centers in San Jose, London and Cape town, and allows users to withdraw their investment whenever they want. It is a great option for earning passive income.
Pros:
No need to buy mining equipment
Real time stats and dashboard management
Estimated income calculator
Accepts various payment options
24/7 customer support
Cons:
Can be confusing figuring out which contract to choose
$500 may be a bit much for people to test out the platform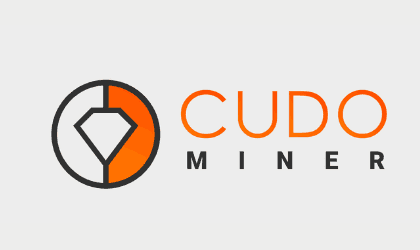 Cudo Miner
CudoMiner is a cryptocurrency mining platform that has helped many cryptocurrency users earn passive income. This cryptocurrency mining software enables the user to access their idle computer hardware and instead generate income. The system is fully automated with Windows, MacOS, Linux, Linus or CudoOS.
The software also provides auto coin switching. Cudo miner uses its algorithm to start mining the most profitable coins on behalf of the user. Therefore making the process extremely simple and hands off.
Cudo miner can benefit anyone who wants to use it. It is able to work both as a standalone machine as well as a high spec mining farm using ASIC and graphics processing. For the more experienced user, a menu section in Cudo Miner allows the customer to overclock ASIC and GPU.
Pros:
Uses idle computer power
Automatically mines most profitable coin
No initial capital outlay, as commission is taken out of profits
Very impressive affiliate program
Cons:
Will increase your energy bill depending on amount of use
Limited payment methods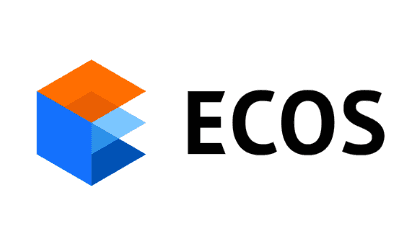 ECOS
Ecos is an all in one crypto solution, it contains cloud mining, wallet, investment portfolios and an exchange. Ecos is a great mining software provider for BTC mining. ECOS allows the user to select a mining contract on the bitcoin network.
A user is then a crypto miner and they don't have to purchase any equipment for their mining strategy. ECOS allows their users instead to rent capacity from their equipment, and receive crypto as a reward in return.
Pros:
Estimated earnings calculator
Daily payouts
Ability to customise contracts
You get 1 months free contract after registering
Cons:
The platform is based in Armenia, so their regulation may not be as solid
Not the best customer service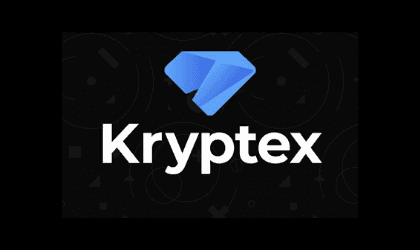 Kryptex Miner
Kryptex is a windows based mining app that pays you bitcoin based on your PC's computing power. Similar to Cudo Miner, Kryptex miner will automatically detect the most profitable coin and mine that for you.
It also operates in the background, or when the computer is in idle. You aren't required to own a mining rig, however you can use this software if you have a rig or multiple miners. You get up to date statistics and real time support. Additionally you can withdraw funds in multiple currencies with a small withdrawal fee.
Pros:
Uses idle computer power
Automatically mines most profitable coin
No initial capital outlay, as commission is taken out of profits
Can user rigs if you have them
Cons:
There is a minimum payout and withdrawal fee
It will increase your electricity usage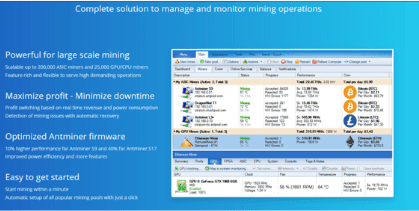 Awesome Miner
Awesome miner implements the profit switching protocol, to ensure it mines the most profitable coin for its users. It has a very solid platform and provides support for over 100 cryptocurrencies.
Awesome miner is able to run on either Windows and Linux. It is also able to support ASIC and GPU mining as well. The mining device is monitored through software installed by the user. Awesome miner has incorporated web interfaces and supports all types of smartphones and tablets. The Cloud Service also allows multiple users. Awesome Miner's new addition includes customizable notifications, API toolbar dashboard and downloadable history.
Pros:
Uses idle computer power
Automatically mines most profitable coin
No initial capital outlay, as commission is taken out of profits
Can use ASIC or GPU rigs if you have them
Cons:
Only works on Windows & Linux
It will increase your electricity usage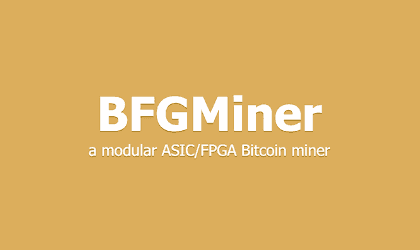 BFGMiner
BFGMiner is a modular SIC/fPGA crypto mining system that offers many advanced interface capabilities. The company's developers have developed an extremely large number of drivers.
This software is compatible with Multiblockchain and Algorithmic Mining and supports Stratum proxy servers. Another useful service provided by BGFMiner are temperature monitoring options, to ensure energy is managed. Its current platforms include Mac, Linux and Windows. It also has cross platform functionality.
Pros:
Cross Platform Functionality
Powerful mining features
Mine multiple cryptocurrencies at the same time
Cons:
Not beginner friendly
High Energy Use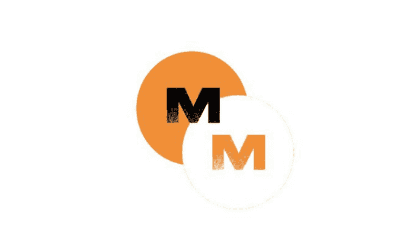 Multi Miner
Experienced miners and beginners alike could benefit from MultiMiner. Which is currently available on Windows, Mac OS & Linux systems. It is a very easy and user-friendly tool that automatically detects hardware.
Currently, Multi Miner is used to mine Bitcoins from almost all GPUs and FIPGA systems. The user has a choice of different Bitcoin mining algorithms, including SHA256 cryptic etc. The Multi Miner cryptocurrency miner is great for users with little technical skills looking to get started mining.
Pros:
Simple to use
Remote rig access
Suitable for beginners and experienced miners
Cons:
CoinFly
CoinFly differs from other companies because it provides an operating crypto system. It does not require installation. There are no mining resources in them. Instead it provides connection to other pools.
You can sign up to CoinFly and use one mining rig for free. So, it's free to test out their services, and no equipment is required from the user. The CoinFly mining OS helps users automate their crypto mining. It allows users to connect to different mining pools without needing expensive equipment.
Pros:
Simple to use
Connect to multiple pools
Can use for free!
Cons:
Doesn't automatically mine most profitable coin
High Energy Use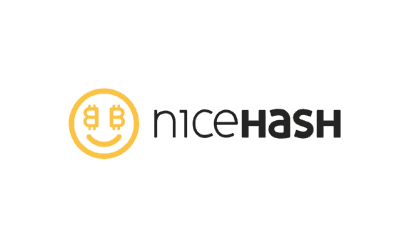 NiceHash
Nicehash, is a popular cryptocurrency platform, allows users to earn bitcoin by exploiting idle CPU and GPU resources. There are many types of bitcoin software available on NiceHash for a simple way to make money off of idle hardware.
NiceHash provides a safe and efficient mining tool for Bitcoin investors and beginners. NiceHash Miner uses a second-party hardware device to automatically switch from one software program to another and performs very well. You also have the choice to select manual options.
Pros:
Simple to use
Estimated earning calculator
Can use for free!
Cons:
Doesn't automatically mine most profitable coin
High Energy Use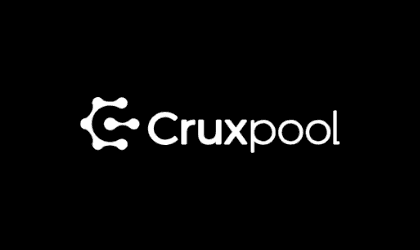 Cruxpool
A very modern site that explains the potential for cryptocurrency mining to generate scalable revenues. It is possible for anyone to mine Ravencoin, ETH, BEAM & Bitcoin in Cruxpool. They continually add extra coins to the list. However the mining pages show only ETH pools.
This is the largest pool. They offer a quick and efficient guide to mining Ethereum. They pay out every 3 hours, making 8 payments per day. Additionally there is 24/7 support and live dashboard data. This platform is simple to sign up to and use and you can be earning income almost immediately.
Pros:
Simple to use
Estimated earning calculator
Access to multiple currency pools
Cons:
Doesn't automatically mine most profitable coin
High Energy Use
HashCity
You have 14 cryptocurrency coins available on the Hash City platform. It is great because you have no fee like in SlushPool. Pool mining costs are 1%. In the click of a button you can get started mining cryptocurrency. It has a Discord app for HashCity pool members.
HashCity has daily payments for their users and has an income estimator for people to figure out potential returns.
Pros:
Estimated earning calculator
Access to multiple crypto currencies
Cons:
Doesn't automatically mine most profitable coin
High Energy Use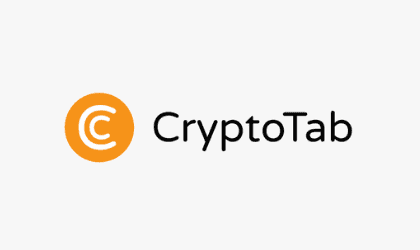 CryptoTab Browser
This is perhaps the most innovative of the crypto mining software options in this list. Crypto Tab Browser lets you mine crypto while you are surfing the internet. You can literally earn income without changing your daily habits. CrytoTab Browser – offers automatic algorithm switching to improve profit.
Moreover, a spherical browser ensures that the browser does not overcharge its battery. It converts everything into Bitcoin via a reward system. It is possible to earn through mining and receive referral commissions. It is compatible with Windows Mac, iPhone, and iPad. This program is helpful for non-tech users that would like to try mining cryptocurrency.
Pros:
Earn crypto while you surf the web
Grow your team to earn more
Compatible with i-phones, i-pads and IOS
Cons:
Bitfly
Bitfly allows you to mine six cryptocurrency coins: ERC20, ETH. The company charges 1% pool fees irrespective of the coins that have been mined. The monitoring app includes third party monitoring applications that support Android and iOS devices if required.
Bitfly can provide configuration guides adapted to operating systems, graphics cards and coins. Then you will be taken through the servers and the software options when you Start mining. Afterwards, just download the preferred mining tool and install it to begin mining. The company operates mining server sites in Europe, Asia, and the United States. Bitfly is known for quick cash outs.
Pros:
Simple access to mining solution
Compatible with Android & IOS
Cons:
High Energy Use
No ability to mine BTC
Frequently asked questions
What is bitcoin mining software?
Bitcoin mining software consists mainly of computers used to mine cryptocurrency. In exchange for spending computational power and time mining, you get rewarded with digital currency. This reward encourages people to continue mining, especially professional miners. Bitcoin mining software gives you detailed information about what you have earned. Almost everything in these programs is automated, so there is no technical skill needed.
How does bitcoin mining work?
Bitcoin mining involves the introduction of new bitcoins into a cryptocurrency's market. Mining makes it easy to gain money without spending it. You must install ASICs or GPUs in a mining device to operate.
How much energy does crypto mining use?
This will depend on whether you want to use just cloud based mining software. Or if you will be using your own equipment like GPUs or ASIC miners. The GPU and ASIC equipment will require more energy than cloud mining.
What is a mining pool?
A crypto mining pool is the mining pool that gathers and pools data to enhance mining results. Pool mining consists of combining computers and earnings with miners working together in mining blocks.
It is an excellent method that produces reliable passive income because people work together in large groups. Mining groups are sharing their profits using hashing power. Those interested in cryptocurrency can join mine pools to generate income.
What is a Hash Rate?
A proof-of-work protocol utilises computational power to solve complex mathematical equations. The Hash rate is the unit of measure for how much power is being used to process these transactions and validate the network. It can also be referred to as hashing power.
How Long Does It Take to Mine One bitcoin?
In theory it can take 10 minutes to mine 1 bitcoin, as that is how frequently each block is updated. However a more realistic timeframe would be between 30-45 days due to the crypto mining process.
There are lots of factors that will impact this time. This includes whether you have asic miners, what operating system you and other miners use and the size of any other mining farms.
How to choose the best Bitcoin mining software?
Cryptocurrency miners use different software programs depending on their power usage, technical skill and maximum performance. The mining software you choose will depend on your circumstances. Make sure you assess all the aspects including energy, fees, equipment requirement etc. Hopefully this post helps you decide the best mining software to choose.
The latest crypto news delivered straight to your inbox.