back to Blog page
The Last Fortnight in Crypto - September (Part 1)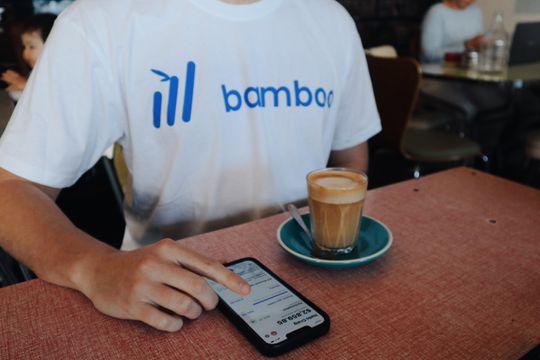 LATEST NEWS
The activation of the Bellatrix upgrade on Ethereum triggers the beginning of the Merge, which will likely be completed sometime around Sept. 13-16 (when a specific network value is hit). This upgrade sets the Merge in motion!
The merge is still expected to happen around Sep 13-15. What's happening today is the Bellatrix hard fork, which \\*prepares\\* the chain for the merge. Still important though - make sure to update your clients!

— vitalik.eth (@VitalikButerin) September 6, 2022

Binance Removes USDC in Favour of its Own Stable Coin
Binance effectively banned USDC from trading on its exchange. Customers' holdings will be converted to Binance's BUSD on Sep. 29. BUSD is currently the third largest stablecoin with a market cap of ~$19.5B.
Russia to Legalise Crypto Use in International Trade
Russia acknowledged it might be necessary to legalise cryptocurrencies in cross-border settlements. Further reports indicate Russia's exploring stablecoin settlement, a few months after Putin's digital payments ban.  
Crypto Funding Continues With Huge Investment in Gaming
Venture firm '776'—led by a Reddit co-founder—is reportedly raising $177M for a new crypto fund, while mobile gaming firm Limit Break raised $200M for 3 new games.
Gaming giant Animoca Brands raised another $100M
Blockchain gaming company Xterio raises $40M
NFT Collective Proof raised $50M in a funding round led by a16z
🚨🚨🚨Limit Break is excited to announce that we have raised TWO HUNDRED MILLION DOLLARS ($200,000,000) over two rounds to build Web 3 MMO games. These rounds were led by @joshbuckley, @paradigm, & @standardcrypto 🥳

— Limit Break (@limitbreak) August 29, 2022

Federal Reserve's FedNow Set for Mid 2023 Debut
FedNow is the Federal Reserves Real-Time payment solution, allowing financial institutions of any size to facilitate instant payments, giving users immediate full access to funds. FedNow is a competitor to central bank-issued currencies (CBDCs) but has a noticeably different value proposition from many cryptocurrencies.
In NFT news this week, Reddit began rolling out Polygon-based Collectible Avatars to users, while Facebook joined Instagram with full NFT support.It's been a tough 2022 for NFTs on OpenSea, with daily volume -99% since the highs—although the decline could be attributed to the rise of alternative platforms such as Magic Eden and SudoSwap.
Checkout our Content Partner
For more quality information like this, subscribe to our content partner Collective Shift. Get 20% off membership with code: BAMBOO

The latest crypto news delivered straight to your inbox.