back to Blog page
The Last Fortnight in Crypto (Part 2) - June 2022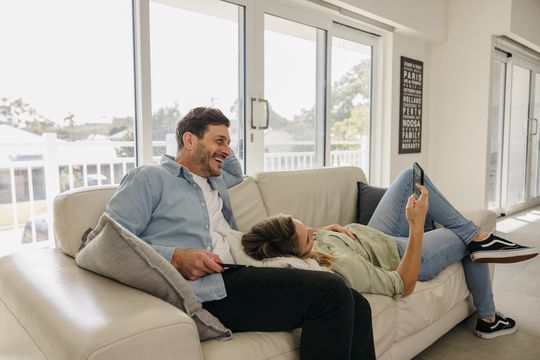 Fortnightly Crypto Round-up

The overall crypto market officially entered a bear market and what many are referring to as another "Crypto Winter" as the global market cap dropped below 1 trillion dollars over the last fortnight. Bitcoin temporarily dropped below US$20,000 for the first time since December 2020 and Ethereum dropped below US$1,000 for the first time since January 2021 as some of the biggest companies in crypto finding themselves underwater.
RECENT NEWS

Celcius Freeze Withdrawals and Appoint Citibank as Advisor
In an unprecedented move crypto lender Celcius froze customer withdrawals due to "extreme market volatility." Leaving thousands of customers with investments locked on the platform, however those with assets on the platform will still continue to receive rewards. They have appointed Citibank to assist in an advisory capacity.
Celsius appoints Citigroup to advise on possible solutions after withdrawal freeze: sources

By @Yogita_Khatri5 https://t.co/xCsRHu508j

— The Block (@TheBlock__) June 15, 2022
3 Arrows Capital Insolvency Fears
Rumors are swirling that Singapore-based crypto venture capital firm Three Arrows Capital (3AC) is battling against insolvency. The rumors began after 3AC started moving assets around this week to top up funds on DeFi platforms such as Aave to avoid potential liquidations amid the tanking price of Ethereum throughout this week. There are unconfirmed reports that 3AC faced liquidations totaling hundreds of millions from multiple positions.
Three Arrows Capital co-founder Su Zhu has broken his silence amid intense speculation that the firm is battling insolvency. https://t.co/KILH8RfeoZ

— Cointelegraph (@Cointelegraph) June 15, 2022
Consensus
Despite the crypto winter, the Coindesk conference drew in excess of 20,000 people to discuss the crypto landscape, Web3 development and the future of digital assets.  In general attendees remained optimistic about the crypto ecosystem as a whole despite the price of crypto and instead new projects and the rise of Web3 were the main discussion points.

Coinbase Lay Off
After initially slowing down hiring, Coinbase CEO Brian Armstrong officially announced that they've made a "difficult decision" to reduce the size of the Coinbase team by about 18% due to the economic conditions as the reason for doing so. He noted that Coinbase has survived through four major crypto winters since its foundation in 2012 and noted that trading revenue significantly declined during those past crypto winters, so they need to keep lean.
16/ If you're unhappy about something, work as part of the team to raise it along with proposed solutions (it's easy to be a critic, harder to be a part of the solution). If you can't do that and you're going to leak/rant externally then quit. Thanks!

— Brian Armstrong - barmstrong.eth (@brian_armstrong) June 10, 2022
LATEST TRENDS

Twitter Co-Founder Jack Dorsey is Building Web 5
Former Twitter CEO's company Block Inc. has announced plans to bypass Web3 entirely and focus on identity management with a new Bitcoin-centric model. With Web3 looking to decentralise the internet through blockchain technology and tokenization, Web5 is being envisioned as an identity-based system that only utilises one blockchain: Bitcoin.
1/ Jack Dorsey's @TBD54566975 unit has just announced it is building "Web5".

This new decentralized web leverages #Bitcoin to put users back in control of their data and identity - once and for all.

Here's a thread with all you need to know 🧵… pic.twitter.com/TpW8OvuyKX

— Namcios (@namcios) June 10, 2022
The latest crypto news delivered straight to your inbox.