back to Blog page
The first Bitcoin ETF has finally launched.. What does it mean?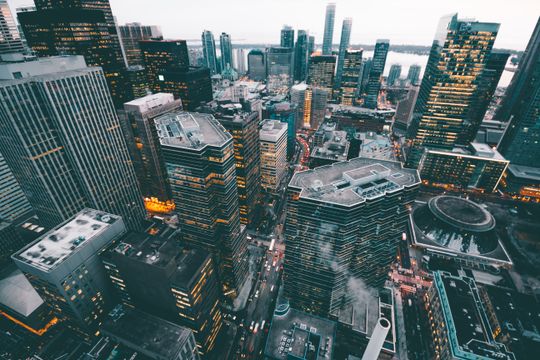 On October 19, 2021, the New York Stock Exchange (NYSE) announced the launch of the first-ever Bitcoin ETF. The ETF was created by ProShares Fund management and will trade on the NYSE under the name BITO. But what is an ETF and what does it mean for the cryptocurrency world?
The ProShares Bitcoin ETF (Exchange Traded Fund)
ETF stands for 'exchange-traded fund' and is a type of financial product that trades on a stock exchange, like the NYSE or Nasdaq. Unlike regular stocks or commodities like Gold, an ETF doesn't represent a physical item but rather tracks the price of an underlying asset. They were designed to give traditional stockbrokers the ability to trade a physical asset without having to buy the asset itself.
In the case of Bitcoin, an ETF is of critical importance because it's still quite difficult for average day-to-day people to buy cryptocurrency. Even though applications like Coinbase and Bamboo make it very easy and safe to invest in Bitcoin these days, many investors remain skeptical of the new technology. However, since ETFs have been around for decades, stockbrokers are familiar with them and trust them. This means they are much more likely to invest in a Bitcoin ETF - something many investment firms have been pushing hard to get approved.
Why the delay in approving a Bitcoin ETF?
Several fund management companies have been trying for over five years to get a Bitcoin ETF approved. However, financial regulators have been even more cautious than usual about approving a Bitcoin ETF since the cryptocurrency industry is so new. In the United States, the Securities and Exchange Commission (SEC) is the main agency tasked with regulating financial products and safeguarding the economy.
For over a decade, the SEC has been hesitant to grant approval for a Bitcoin ETF due to  concerns about the unregulated nature of cryptocurrencies. Throughout 2018 and 2019, a number of Bitcoin ETF proposals were denied citing fears of potential market manipulation, amongst other issues.
Then, in August this year, recently appointed SEC Chair Gary Gensler noted his support for a Bitcoin ETF on the condition that it was futures-based and regulated by the Commodity Futures Trading Commission (CFTC). A futures-based ETF doesn't allow direct purchases of an asset but rather a contact that closely tracks the price, helping to better protect the public against fraud and market manipulation.
What does this mean for the future of Bitcoin?
The ProShares Bitcoin ETF attracted $1.2 billion worth of turnover on the 2nd day of trading, illustrating the massive appetite for this type of product. Although this doesn't equate $1.2 billion worth of actual Bitcoin being purchased, it gives much-needed legitimacy to the cryptocurrency sector and helps to better position it on the global financial stage.
As more ETFs are launched in the coming months, Bitcoin will likely see further growth as large Wall Street corporations become interested. A Bitcoin futures-based ETF developed by Valkyrie was launched on October 21st and several others are now awaiting approval. Some fund management firms like Invesco are still pushing to get a non-futures-based ETF approved, as they believe this gives investors more accurate exposure to the market.
The latest crypto news delivered straight to your inbox.