Australia's #1 Crypto Podcast is now streaming
Are you crypto curious? Do you hear NFT and think WTF? Have you heard about Bitcoin and Ethereum but unsure where to start?
Then this is the podcast for you! Every Monday join Tracey, Blake and Craig as they break down the basics, discuss new trends and share what is exciting them in the ever-changing, fast-paced world of cryptocurrencies.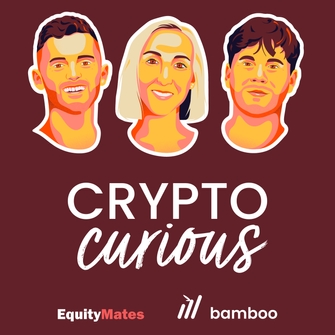 Exploring the Intrigue Behind CryptoQueen's Murder, Coinbase Layer 2, and the NFT Market's Record Plunge
Exploring the World of Ordinal NFTs, the SEC's Crackdown, CBDCs & the emergence of Blur Marketplace
How AI is impacting crypto: Plus the latest on Kraken, the Digital Pound, and rumbling regulation
Where is Crypto going? Bitcoin NFTs Arrive, Token Mapping Simplified, plus FTX & SBF updates!
What did I miss? Crypto Market Recovery! Plus ALL the news you need this week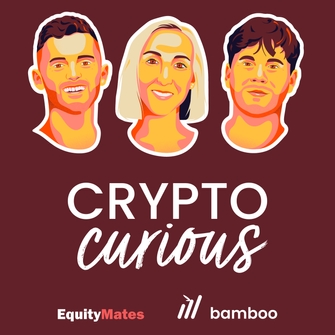 "2022: Boy, That Escalated Quickly!" The Year In Review w Special Guest Caroline Bowler
About the hosts
Craig Jackson
Craig developed an interest in crypto after hearing about Bitcoin at soccer training in 2017. Since going down the rabbit hole, Craig has endured the ups and downs of crypto, now working in the industry as Head of Growth at Bamboo. Craig hopes to bring a sensible approach to crypto investing for new people starting out.
Tracey Plowman
Chief Operations Officer for cutting-edge cryptocurrency app, Bamboo; Tracey Plowman is among just a handful of women taking on executive roles in the digital assets space. Tracey is extremely motivated to encourage more women into technology and believes this can help to empower their investment choices and establish financial freedom. Tracey's interest in cryptocurrencies was sparked, while working as operations manager for a digital investment fund. This fostered her passion for cryptocurrencies and trading in this new asset class.
Blake Cassidy
Blake has a passion for technology and fell down the crypto rabbit hole while studying in Europe in 2015. He then started trading Bitcoins while living in China in 2015 and ever since then has been immersed in the sector. Blake is now the CEO of Bamboo which helps people take their first step into crypto currencies.
Our leading partner

The latest crypto news delivered straight to your inbox.